---



The law firm of Swanson, Lathen, Alexander, McCann & Prestwich, PC, was in need of an updated website to introduce their firm and to better showcase their attorneys. Using Flash and the Gaia Framework, we developed a new website with a modern feel that features each attorney and provides a better overview of their areas of practice. Gaia and Flash work together to keep the site interesting and active, while maintaining excellent Search Engine Optimization (SEO).


Don't think any less of us, but we here at DesignPoint are big fans of video games. So it was a real treat when Chris Skaags from Code-Monkeys asked us to help him with the development of a game for the iPhone and iPad.
Nuclear Destruction is a classic play-by-mail game that was originally developed by Flying Buffalo in 1970. It is a game of diplomacy, industry and ultimately, total global domination through careful application of nuclear weapons. It's fun for the whole family!

Our role in the development process was to establish the game's visual identity and to build the Graphical User Interface (GUI). We were provided with an outline of all the various screens that would be required for the different parts of the game. This is very similar to how we would build a website, except that we had to overcome the challenge of providing a useable and readable interface that fit comfortably into the iPhone's unique screen size and resolution.

We developed every screen in pieces that the folks at Code-Monkeys could then slice up for use with their software. For example, there would always be a background image, a content area, and at least one button. The button would then have two versions, one for when it was idle and another for when it was "pressed" by the user. We had to rely carefully on the provided outline to design every possible graphic asset that a user would see in the course of playing the game. While at the base level we were still just performing our regular task of making something that looks good, it forced us to think in different ways about how all the individual pieces would function as a whole.

The game is currently still in development, but you can join the open beta right now at code-monkeys.com and get an early start on the action. We look forward to seeing this one in the iTunes App Store sometime in the near future!


The logo and some GUI artwork created for Nuclear Destruction...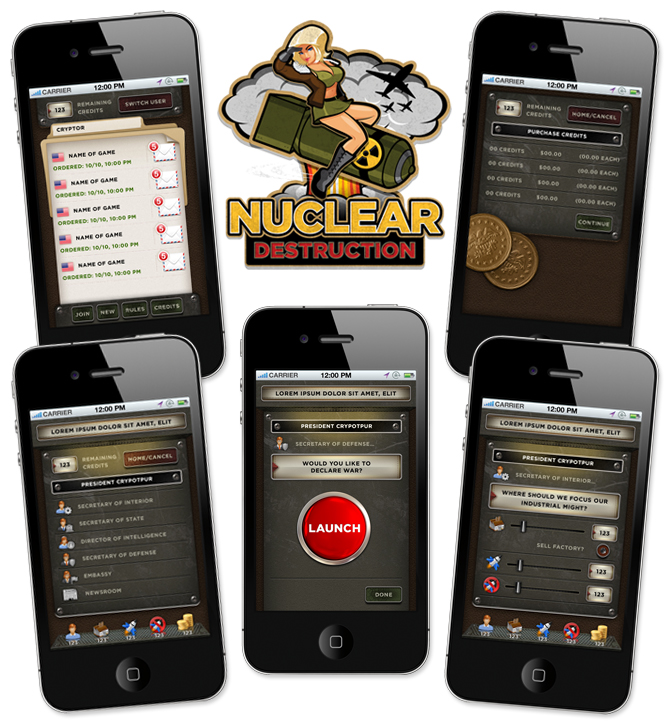 Logos Selected for LogoLounge Publications
Six of our logo designs were chosen for inclusion in LogoLounge books, most recently our Hungry Coyote logo for LogoLounge Book 6. These annual and Master Library publications feature top designs from all around the world. Each design is put through a rigorous judging process. We are excited and humbled to be included in this select group. Our designs are shown below...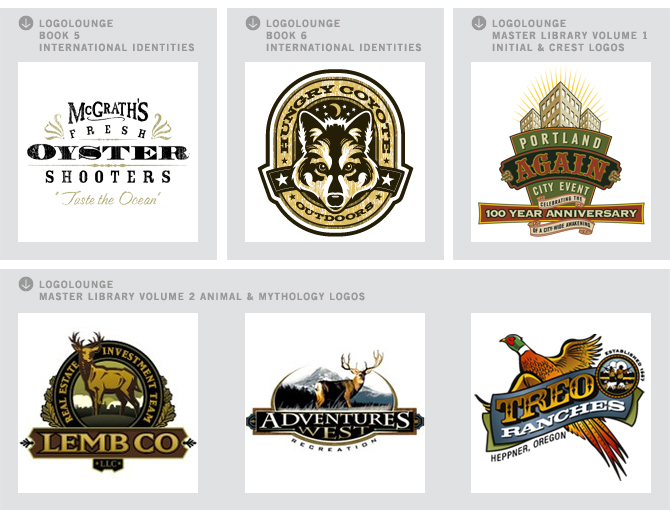 Here are a few recent titles we've done for Baker Publishing Group and Presbyterian Publishing...



Matching Game: Cartoon Character
Cartoons are the Holy Grail of television for kids. Rushing home from school to catch the latest adventures of your favorite character is something most people can relate to. Take a look at some of our childhood favorites and try to decide who is the fan behind the cartoon character. Roll over each Cartoon Character image to see our favorites.
( SINCE YOUR EMAIL BROWSER DOESN'T SUPPORT THE ROLLOVER FUNCTION, CLICK HERE FOR THE WEBSITE VERSION )

Wow, look at the time! It's been… 17 months since our last newsletter. It seems we've been having too much fun working on our client's projects to bother with our own housekeeping. As we move into the new year, let's take a moment to look back on some of the projects we've worked on in 2010.

99% of all our projects are for domestic companies, but 2010 brought us the opportunity to take our talent to the other side of the globe with Vuly Trampolines in Australia. Local illustrator extraordinaire Von Glitschka developed their logo and tapped us to design their catalog. Here is a glimpse:



Music has charms to soothe the savage breast, or so they say. The a cappella group Outspoken from Oregon State University asked us to help design their latest album cover. We got some help from Emerald Light Photography for the cover and back insert photos. Here's how it turned out:



2010 also brought us one of the quietest and most unobtrusive election cycles in the history of the country. Actually, I think you would be hard pressed to find many folks that agree with that statement. DesignPoint has been involved in the design work for many campaigns over the years, but 2010 had us working with more candidates than ever before. Campaign websites have represented some of our most advanced experiments with integrating social networking and content management systems into a web presence. Need a Twitter feed and a Facebook "like it" button for your website? Now we can do it in our sleep! Here is a look at just a few of the many campaign projects we worked on in 2010: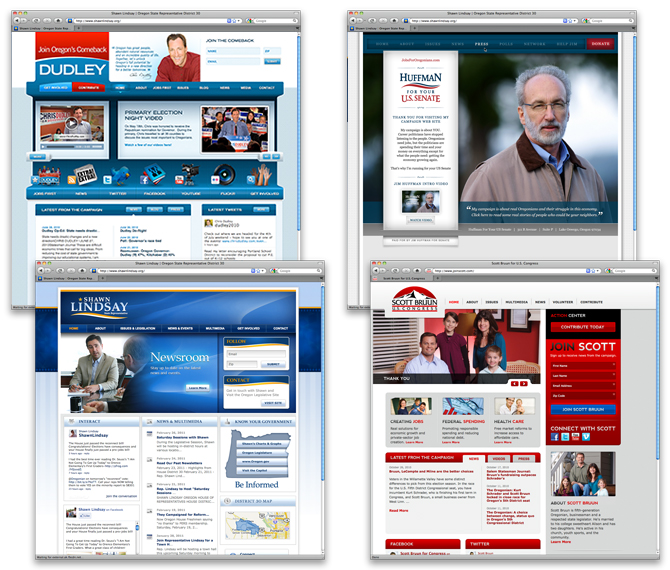 A big thank you to all of our clients, big and small, who helped make 2010 a year to remember!

What's New?

We recently had the opportunity to create a logo for Good Well Real Estate, a local company with a global concept. They enable people who buy or sell a home to build homes for families in need around the world.