Changing the name and brand image of your company is a course of action that should not be taken lightly. The benefit of a different name is that it can increase business by appealing to a wider audience. The risk for companies that have been in business as long as Rich Duncan Construction is the possibility of losing current customers if they're unable to recognize the new name and branding materials.

Rich Duncan Construction is much more than a one-man operation, so they wanted to adjust their identity to better reflect the scope of their abilities. After considering several options for a new company name they decided that "Duncan Construction" would continue to be familiar for their existing customers and would also help convey the fact that they're a much larger company than the original name implied.

Our job was to integrate the new company name with a new identity which had a modern feel, but didn't become unrecognizable to their existing customers. We decided to focus on the original elements of the identity and modernize each one while keeping the same overall structure of the identity.

The primary visual element of the new logo is the mountains. These existed in the previous logo, but were much more abstract, and were often mistaken for rooftops. Our solution was to enlarge them and add more detail to better communicate what they represent. The color palette was adjusted slightly to introduce a truer blue. We also changed the font from a hand scripted serif font to a cleaner, bolder, more modern typeface to suit the new style. The new logo is sturdy and rigid in construction, indicating strength and reliability. Finally, we removed the wide blue bar and replaced it with a more subtle gray bar that doesn't draw as much attention away from the name.

Rather than abandoning the old name altogether, the decision was made to keep "Rich Duncan Construction Inc." as the tagline. This goes a long way to eliminate any confusion for Duncan Construction's existing client base and serves as a transitional element. Eventually, as Duncan Construction becomes more recognized by their new name, the tagline can be removed or revised without harming the integrity of the overall logo.

Once the logo was finalized we moved on to the rest of their marketing materials. Business cards, brochures, and the website had to be brought up to date. The resulting materials reassure previous customers that this is the same company they've grown to trust, and present a brand identity to new clients that inspires confidence in the capabilities of a very experienced team at Duncan Construction...

A sampling of new materials created for Rich Duncan Construction...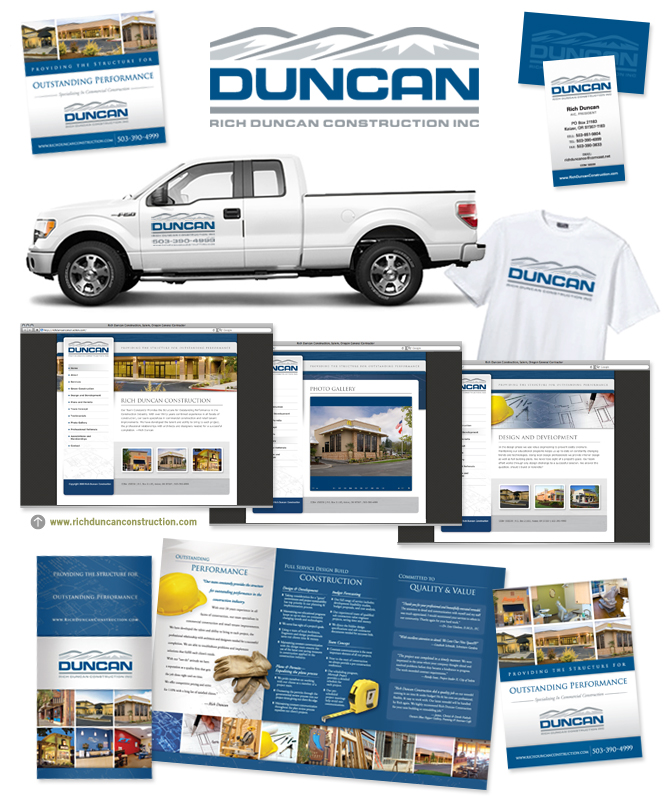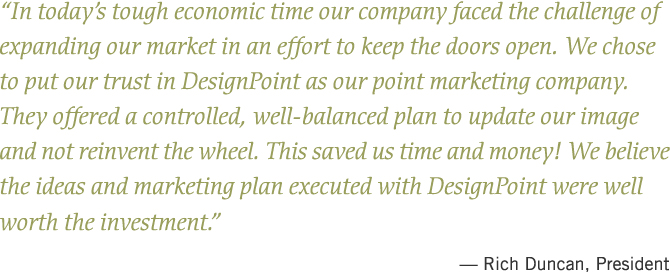 Logos You Would Normally Never See
For every logo that makes it into the public eye there are many more that don't make the cut. We take great care with all the logo options we develop for a client, and we often can't help but pick favorites. It isn't uncommon though that our favorite logo isn't our client's favorite. We thought it might be fun to showcase some of the logos we loved that never saw the light of day... until now.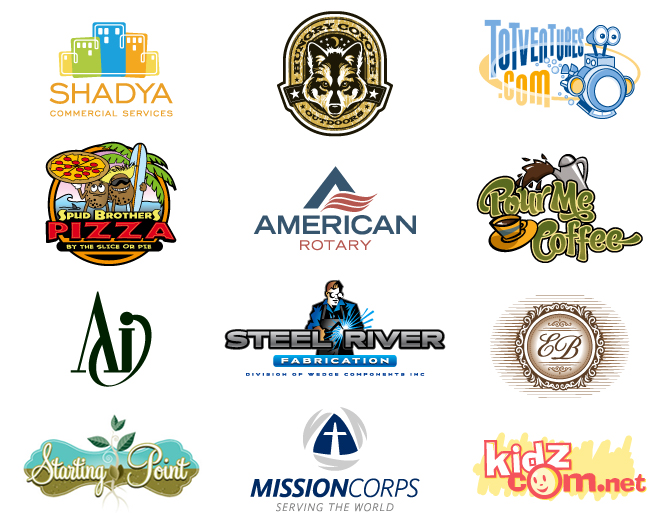 Here are a few recent titles we've done for Baker Publishing, Georgetown University Press, Messianic Jewish Publishers, and Presbyterian Publishing...




With all the cool cars and trucks to choose from our past, it's hard to nail down which one each of us would love to have parked in our driveway today. They say you can tell a lot about a person by the company they keep and the car that they drive. Dig a little deeper into our personalities by making the matches. Roll over each Classic Ride to see our favorites.
( SINCE YOUR EMAIL BROWSER DOESN'T SUPPORT THE ROLLOVER FUNCTION, CLICK HERE FOR THE SERVER-SIDE VERSION )
We have an exciting new addition to our web design toolbox. (Actually, it's becoming more of a tool shed but that doesn't flow as nicely.) We want to introduce you to Gaia.

Gaia is a new system that greatly enhances Search Engine Optimization (SEO) in Flash websites. Through a variety of technical wizardy, it mirrors all the pages of a Flash website with xml files, that are then 100% readable by search engines. As an added bonus, Gaia also creates a unique URL for each and every page of the Flash website so you can send someone a link to a specific page, not just the main page of the site as you would normally have to do with a Flash site. It also adds support for the use of your browser's forward and back buttons.

As is our custom, we decided to experiment on ourselves first and rebuilt our page with the Gaia framework. Now if you do a Google search for "Salem Oregon Graphic Design" we are number two on the first page! That is a big improvement for us, as we used to be number "I don't want to talk about it" on page "I'm not sure."

Gaia takes some extra development time to implement but it appears that for sites that rely heavily on SEO it will give them the visibility and discoverability of an HTML site with all the animation and interactivity of a Flash website. We are building several new sites with the Gaia framework behind them, and we are looking forward to seeing the results!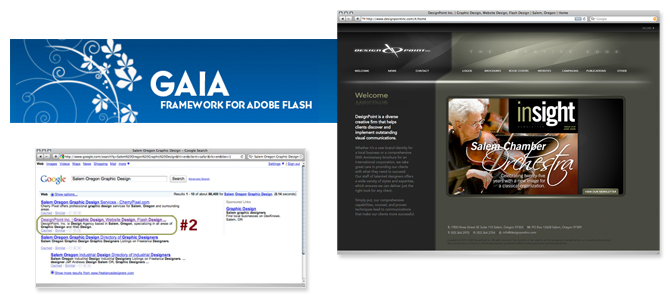 Factoid:

Digital photos are bitmap graphic types, no matter what format the image is saved to. That means they are made up of individual pixels with each pixel representing a single color. If you zoom in on one of these images (see example at left) you'll be able to see the individual squares of color.

What this means in relation to printing is that these types of images are resolution-dependent. In other words, the quality of the print and the size of the printed image is limited by the number of pixels in the image. You can't increase one value without effectively decreasing the other. Therefore, a photo or graphic intended for use on a website would not be useable for quality print reproduction.


Introducing:

We recently had the opportunity to create a logo for The Islander Bar & Grill, a local startup restaurant boasting authentic Pacific Island food, setting, and hospitality.